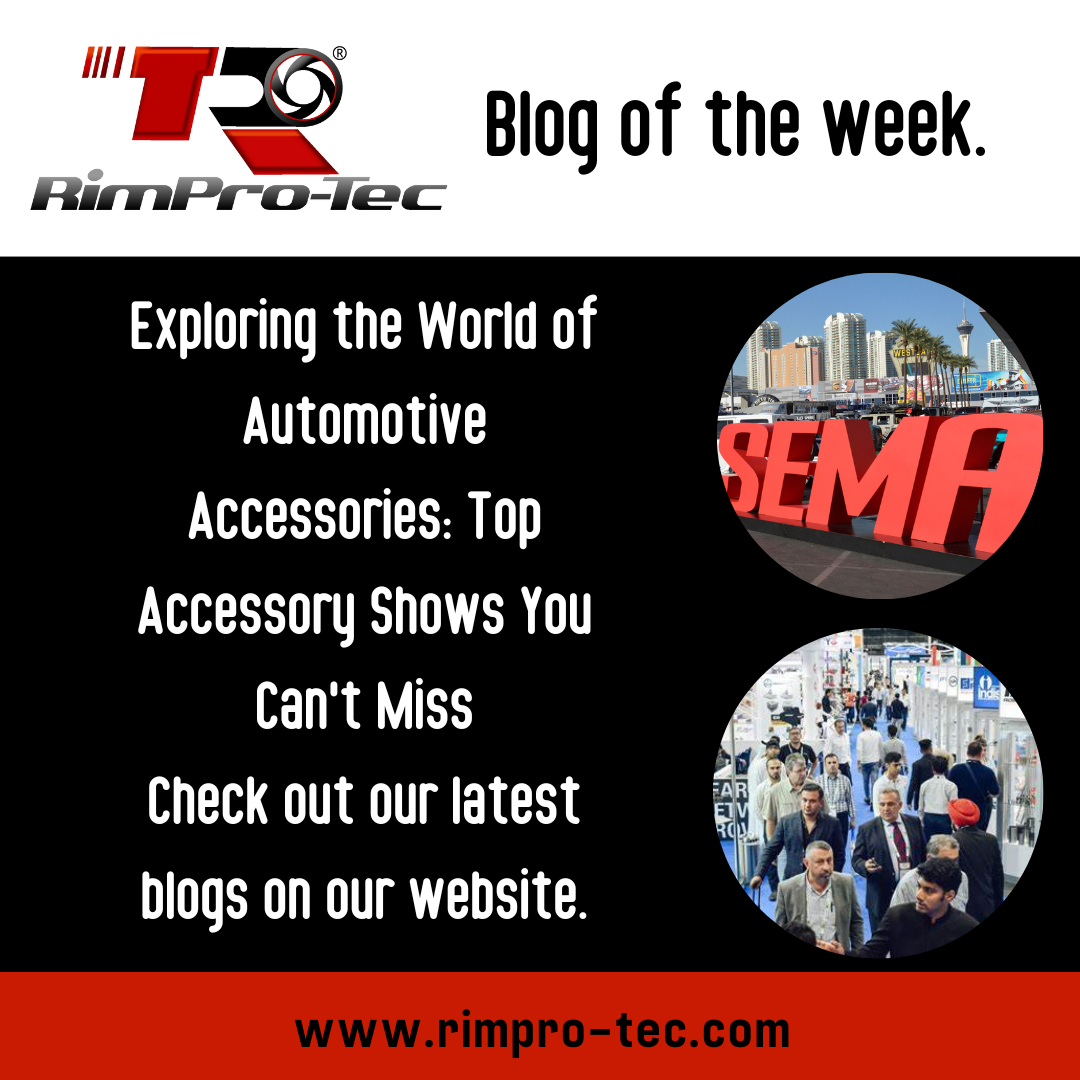 Exploring the World of Automotive Accessories: Top Accessory Shows You Can't Miss
by: Deborah Chester -
The automotive world is not just about cars; it's about the intricate details that make each vehicle unique and tailored to its owner's preferences. Automotive accessory shows provide a glimpse into this fascinating world, showcasing aftermarket parts, accessories, and customization options that transform vehicles into personalized works of art. From Las Vegas to Tokyo, these shows bring together industry professionals, enthusiasts, and curious onlookers to celebrate the art of automotive customization. Let's take a journey through some of the top automotive accessory shows around the world.
SEMA Show (Las Vegas, USA): The Ultimate Playground for Car Enthusiasts There's no better place to start than the SEMA Show in Las Vegas, USA. This iconic event brings together the global automotive community, featuring a staggering array of aftermarket parts, accessories, and customizations. From sleek body kits and performance-enhancing upgrades to high-tech electronics and cutting-edge innovations, the SEMA Show is a mecca for those passionate about all things automotive.
Automechanika Frankfurt (Frankfurt, Germany): Where Tradition Meets Innovation Automechanika Frankfurt is Europe's premier trade fair for the automotive industry, encompassing a wide spectrum of products and services. Amidst the spotlight on original equipment manufacturers (OEMs), Automechanika dedicates a substantial portion of its exhibit space to the world of aftermarket accessories. Here, you'll witness the seamless fusion of traditional craftsmanship and modern technology, where innovative ideas meet time-tested expertise.
Tokyo Auto Salon (Tokyo, Japan): A Glimpse into Japanese Car Culture Step into the heart of Tokyo, and you'll find the Tokyo Auto Salon—an event that pays homage to Japan's unique car culture. With a particular focus on customization and aftermarket modifications, this show is a testament to the country's innovation and attention to detail. From performance-tuned vehicles to intricate customizations, the Tokyo Auto Salon highlights the artistry that goes into creating exceptional automobiles.
Automechanika Dubai (Dubai, UAE): Uniting the Middle East's Automotive Scene In the heart of the Middle East, Automechanika Dubai takes center stage as the region's largest automotive aftermarket trade show. From premium luxury vehicles to off-road beasts, this show captures the diverse range of vehicles and accessories that cater to the unique preferences of the Middle Eastern market.
China International Auto Products Expo (CIAPE) (Beijing, China): Pioneering the Future of Automotive Accessories China's automotive industry is rapidly evolving, and the CIAPE expo in Beijing is a reflection of this transformation. As China becomes a global automotive powerhouse, the event showcases the latest accessories, parts, and technologies that are shaping the industry's future.
Essen Motor Show (Essen, Germany): Where Performance and Style Collide Originally a motorsports-focused event, the Essen Motor Show has evolved into a celebration of automotive performance, style, and accessories. From classic cars to modern marvels, this show captures the essence of automotive passion and customization that transcends generations.
The world of automotive accessories is a captivating realm where innovation meets creativity, and the desires of car enthusiasts take center stage. These top accessory shows provide a unique window into this world, inviting us to witness the transformative power of aftermarket parts, accessories, and customizations. Whether you're a business professional looking to showcase your products or an automotive enthusiast seeking inspiration, these shows offer a front-row seat to the ever-evolving landscape of automotive customization. So, mark your calendars and prepare to be amazed by the remarkable ingenuity that defines the world's top automotive accessory shows.